I'd like to share with you one of the 'secrets' of good blog posts.
Ready? Here it is: great images.
But what if you aren't a photographer? Well, as Martha Stewart found out tweeting her badly, phone-snapped pictures of restaurant meals, the quality of your images really matter.
Here are three ways to get great, interesting photos that will up the ante for your posts:
purchase stock photography
use someone else's images with permission
take your own photos
Today, anyone can purchase and download professional photography from a number stock image agencies.  At GK Media, we have used iStock for years. But here's the rub, if you're cranking out lots of content on your blog, it can get expensive and I have noticed iStock getting more pricey recently, ever since they were acquired by Getty Images. Having said that, stock images can be as little as a few dollars for royalty-free work, which can be used without purchasing licenses for other uses, like print, to several hundred dollars for that perfect shot that looks straight from the pages of National Geographic. Hey, they don't call it a money-shot for nothing – great photography costs more.
Here's the thing with stock art: it can look kind of … stock-y. You're looking for something authentic and interesting not another guy in a suit with a briefcase and his phone to his ear. (You know what I'm talking about). So many images or visual metaphors are done to death. So take the time to find something creative and different.
Cheapskates rejoice! Great, FREE, photography exists

Our second source, gaining popularity these days, is the use of Creative Commons images with "attribution". This means you can use the photo as long as you attribute the work to the original creator with a link. A good place is Flickr, but another site I quite like is 500px, a great site that is also popular with serious and amateur photographers alike. Here's an amazing example of a photo that has been uploaded by a photographer with a Creative Commons license.
One caveat (and there is always a caveat): the license holder may, at any time, choose to revoke the license in the future so keep that in mind when using Creative Commons Attribution images.
Finding the right free image with Media Manager Plus
I discovered a great plugin for WordPress called Media Manager Plus which allows you to search and post Creative Commons licensed images from your WordPress Dashboard.
Out of the box (free version) this plugin offers connections to 500px, Flickr, Dribble and Instagram. You can add premium extensions for as little as $5 to connect to other sites like Google Picasa Web Albums, Facebook, Twitter, Dropbox and others.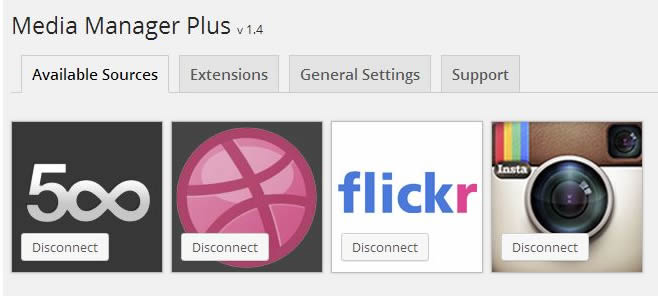 What about images from Google Image Search?
Let me be clear – don't ever copy and paste a photo from Google without knowing where it came from. If you don't know where an image comes from and who holds copyright to that image, then just don't use it. Leave it alone, walk away and don't look back.
Ever heard of a company called TinEye? They exist for the sole purpose of searching images on the web – however tiny and insignificant on your site – that have not been properly licensed. After that, it's over to lawyers. It happens all the time. (And here ends, the scare-you-straight portion of the article.)
And it doesn't stop there – there are thousands of companies that unknowingly had their sites designed by developers who chose to download a prepackaged website template (instead of building the site themselves) and those templates contain copyrighted images. A few years later, when the web developer is long gone, these companies receive a demand letter in the mail asking for thousands of dollars in compensation per image. Many companies simply choose to pay the money when the demand letter arrives, so this is also a profitable exercise for the stock photo companies as well. Don't be that company. If you have an image you are not sure you have the rights to, you can upload the file in question to TinEye and see who (if anyone) holds the license for it.
Why not take your own photos?
These days, you don't need a fancy DSLR or the latest in camera tech. If you have a smartphone, you have a great camera already capable of taking great pictures. We have a few tips in taking your own photos:
Good is not good enough
Be merciless with the quality of your photos. Take many shots, from various angles, so you'll have a selection to choose from, and then curate your best pics from the bunch. Delete any that don't meet your standards for publishing.
Lighting
Make sure your subject is well lit, using natural light and if your camera has a flash, try not to use it unless it is absolutely necessary. Flash illuminated photos can appear drained of color but naturally lit photos look … well, more natural.
Focus
This is a big one for me, I personally cannot stand photos that are not in focus. If your shot is not perfectly in focus, delete it and try again. The web is littered with blurry, shaky photos (see my reference to Martha Stewart, above). Here's a good test to see if it's a stellar shot: zoom in on your photo on your phone to make sure it's crisp. It can be hard to tell on those small screens.
Enhancements: Saturation, Contrast and Cropping
Your camera's built-in settings contain color profiles that are meant to cover a range of situations – from indoor shots at the company party, to that ski trip on the side of a mountain. Small adjustments to increase the saturation and contrast of your photo can give it the 'punch' you are looking for. And as a final touch, cropping can make an image go from good to great as it focuses the viewer's eye on the subject of your photo and not the stuff that doesn't matter.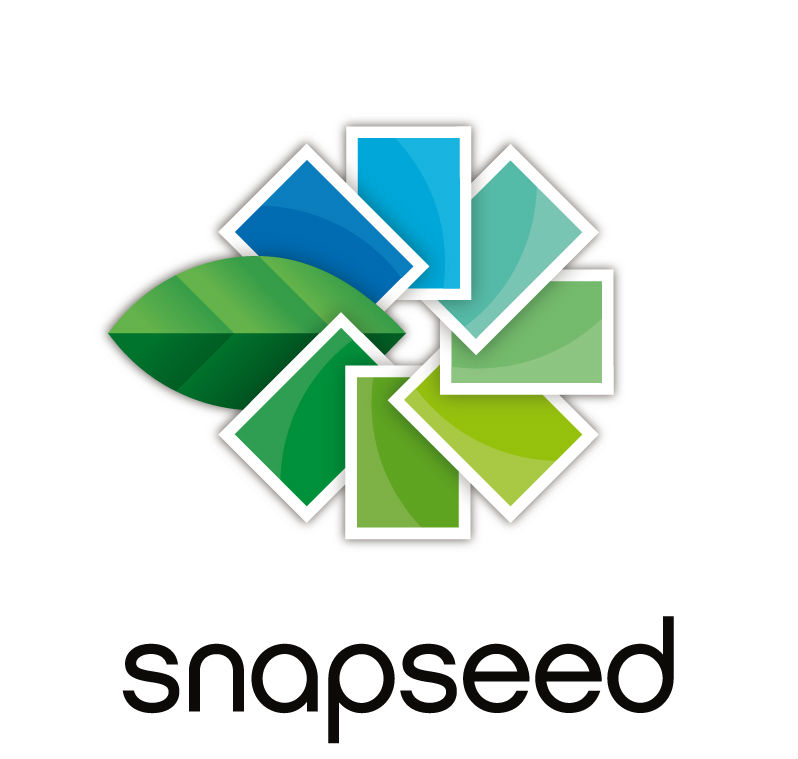 Avoid the Instagram Effect
Hey that Polaroid, scratched, or antiqued 70's look is great – until you see it over and over and over again. Avoid the temptation to apply trendy, prefabricated filters to your photos and instead try to make small, incremental changes that enhance your image and overall effect you are trying to achieve as it relates to your written content.
Here's a tip: On my iPhone (and also offered for Android), I use an app called Snapseed (now owned by Google) – it offers a nice snappy set of tools to adjust my photos.
And finally…
Using images can make the difference between someone passing by your content, or stopping to take a read at what you have to say. Choosing the right image is almost as important as writing a great headline, but there are a few dos and dont's to keep in mind before you jump in and starting posting. We hope this article helps you out!

Glen is a co-founder at GK Media and has been designing and developing websites for over 15 years.