If you're like a lot of our clients, adding a blog to your website seems like a giant, new to-do.
For the past few years, we've been busy redesigning and developing new sites for several long-time clients. Many of their old sites didn't incorporate a blog. In early site planning meetings this usually meant a conversation about a new blog.
If clients hadn't been blogging, there was often an uneasiness about the idea – even today. "What is this blog thing anyway?", "I don't know if we can do it" and "we don't really have anything to write about," are all common concerns.
For the apprehensive it's helpful to think about your blog (part and parcel of your site) as the new news area of your site as most of our clients' sites had a section for news. In this context it's easier to start wrapping your head around this area of your site.
But in reality, it's much more than that. Your blog is the centre, the nexus, the bulls-eye of all your online marketing strategy going forward. It's going to underpin your email, social media, and your sales efforts. And that's why in future posts we're going to focus a lot on the kind of content you need to write as well as the quality.
Your blog is going to be where you connect, build trust, assist and yes, persuade your audience
Here are a few important reasons to embrace your blog
It's great for SEO
Great, focused content attracts a following. As you establish your authority in your field and gain followers and social media shares, all those relevant keywords will help you rank in search engine results. (And we're going to delve into this further in coming posts. We'll get right into the how-to's the new SEO.)
Welcome back, we've got something new for you
More often than not, as you add new articles to your blog, we've coded your site to automatically pull the latest post summaries into your homepage. Suddenly your site is alive. It signals activity and rewards visitors who return. Great content attracts return visits and subscribers to your email newsletter.
It allows you to tell your stories – and you have them
Online storytelling is in the new advertising these days. When clients say they don't know what they'd talk about, I rhyme off a number of interesting things about their business, possible helpful how-to's, or how a customer is using one of their products that will help another client. A discussion about "categories" or bins of related content is often all that's required before we see the light go on.
It's so exciting when a site launches and the training is done, to check back and see a raft of new posts.
Here are three examples of clients with dynamic, active and successful blogs:
Dragonfly Meetings is constantly posting ideas and news for clients of their corporate conference business.
It's amazing, when you have the ability to tell your stories, talk about your customers, and your industry and share insights and helpful knowledge – you will! Trust me – soon many of your experiences and interactions will be prime fodder for your blog. And as you write and find your voice, you will begin to build a following and fans. This is the new advertising so flex those communication muscles.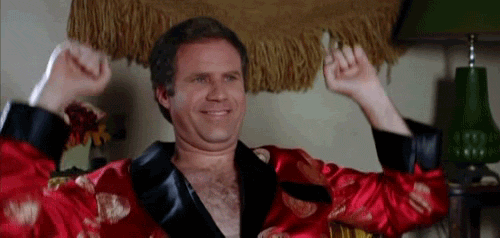 Recently one of my clients told me that customers are walking through the door so educated about the homes they're selling.
"They read everything we write! They can't get enough," she explained excitedly.
Now that we're feeling all warm and fuzzy about creating great content, my next post on this topic is about how to write for your blog.
What are your successes (or struggles) with telling your stories?

Kelly is a co-founder of GK Media and has been a web content expert and website strategist since 1997.